Educational Materials
While the ethical principles of Magen Tzedek may be supported by a variety of sources, the foundation of our standards are derived from ancient non-secular texts.  The Magen Tzedek Commission will seek to advance the understanding of its mission through various educational outreach materials for personal or organizational use.
Current Available Materials
Check back for newly posted material.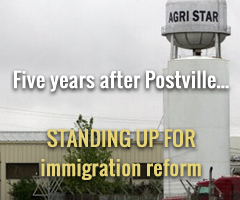 Latest News
Make a Gift Today
By making a donation, you can make a difference in the lives of people, animals and the Earth. Learn how.