Magen Tzedek in the News
Our Press Room is the central source for media coverage of Magen Tzedek as well as a communication channel for press inquiries about media kits, interviews, story ideas, or public documents.
Magen Tzedek has been celebrated and discussed in newspapers and on  radio programs across the country.  If you would like to find out more about Magen Tzedek and its work or if you would like to speak with us concerning our work, please contact us at info@magentzedek.org.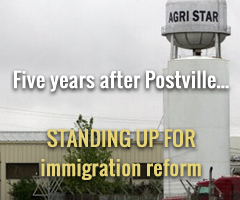 Latest News
Make a Gift Today
By making a donation, you can make a difference in the lives of people, animals and the Earth. Learn how.