Make a Difference
You can make a difference in the world by supporting Magen Tzedek. Built on the principle that ethics are an intrinsic component of all Jewish observance, Magen Tzedek highlights the ethical norms that bring integrity to Jewish life. Please visit the many areas of our site and learn the many ways you can help make a difference, bringing about Tikkun Olam with the help of Magen Tzedek.
For specific questions on how you can make a difference, please contact info@magentzedek.org.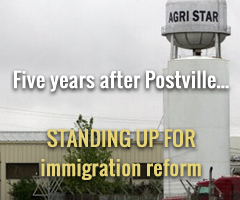 Latest News
Make a Gift Today
By making a donation, you can make a difference in the lives of people, animals and the Earth. Learn how.