Leadership Profiles
Allen, Rabbi Morris
Rabbi Morris J. Allen has served as the first spiritual leader of the Beth Jacob Congregation since August of 1986.During that time period, Beth Jacob has developed into a vibrant and vital inter-generational Jewish congregation in the Twin Cities growing from a small start-up congregation into a thriving community of over 375 households.The congregation is known, both locally and nationally, for its inclusive community, and for its commitment for encouraging greater Jewish observance within a supportive environment. During his tenure, Beth Jacob has been the recipient of nine Solomon Schecter Awards by the United Synagogue of Conservative Judaism for innovative and creative programming. The congregation has been the focus of national studies and projects, including works undertaken by the Avi Chai Foundation, Synagogue 2000 and the Ratner Center for the Study of Conservative Judaism. Shabbat and Festivals at Beth Jacob see a community committed to prayer, study, schmoozing and fellowship.
In addition to his responsibilities at Beth Jacob, Rabbi Allen is involved in numerous local and national initiatives on behalf a wide variety of causes and issues. He is currently leading the Conservative movement's work on producing a "Magen Tzedek", ethical certification for kosher food.He served as a member of the Rabbinical Assembly's "Commission on Human Sexuality", as well as the Rabbinical Assembly's Task Force on Strategic Planning.He has been involved with Jewish Community Action and their work on behalf of non-documented workers, particularly in the Hispanic community.He is an on-call chaplain for the State Department of Corrections, visiting with Jewish inmates around the state.He has been identified by the Forward newspaper as one of the "50 most significant Jewish leaders."
Rabbi Allen was ordained by the Jewish Theological Seminary in 1984, and received his Bachelor's and Master's degree in Social Work from the University of Wisconsin-Madison.He is married to Dr. Phyllis Gorin, a pediatrician, and they are the parents of three children, Avi, Leora, and Adina.
Alter-Krule, Lisa
Lisa Alter Krule is the Associate Director for the United Synagogue of Conservative Judaism's Midwest Region. Lisa has more than 20 years experience in informal Jewish education. Prior to assuming her current position with USCJ. Lisa served as Director of Youth Activities for the Midwest Region USCJ for thirteen years. Previously she had worked as a day camp director, director of Children and Family Services for the North Suburban (now Weinger) JCC in Northbrook, IL, and as a synagogue youth advisor and youth director for nine years. Lisa is a Past President of the Jewish Youth Directors Association (JYDA) and has chaired several conferences and programs for informal educators.
Dicker, Shira
Shira Dicker is a New York-based writer and creative communications and marketing professional. Her clients include leading authors, filmmakers, personalities, religious and cultural leaders and organizations, mostly within the international Jewish community. Through her public relations work, she has been on the forefront of many of the pressing issues of the day.
She is the author of the blog Bungalow Babe in the Big City and her articles have appeared in such venues as The New York Times; the Jerusalem Report; the Jerusalem Post; the Forward; the NY Jewish Week and many other publications. Her agency, Shira Dicker Media International is located in Manhattan's Morningside Heights.
Shira Dicker is married to the writer Ari L. Goldman and has three children.
Ex, Merri
Merri Ex is the principal of Philanthropic Solutions, created in 2007 to assist corporations, families and individuals to maximize the impact of their charitable giving.
Merri has twenty-two years experience assisting corporations, individuals and families in developing and implementing their philanthropic goals. In addition she has ten years experience as a bilingual (Spanish) administrator of community-based nonprofit organizations.
From 2000 to2007 Merri served as the vice president of philanthropic services at The Chicago Community Trust, the country's second oldest community foundation.It is the Chicago area's most prolific grant-making institution, with assets of more than $1.6 billion. Merri worked closely with single and multi-generation families to identify organizations to match donor interest, and create plans for systemic giving.She also played a leadership role in developing donor advised giving programs for financial institutions, including the Northern Trust Company.
Prior to her work at The Chicago Community Trust, she was the associate vice president of donor advised funds at the Jewish Federation of Metropolitan Chicago, assisting individuals and families to implement their philanthropic goals.During that period of time she was on the founding board of the Jewish Funders Network and the national Jewish Women's Archives.Before joining the Jewish Federation in 1994, Merri was a grants/program consultant for Chicago-area corporate foundations including Borg Warner, McCormick-Tribune, Marshall Field's and Sara Lee.
From 1977-1984 Merri Ex held the position of executive director of Erie Neighborhood House, a multi-service, Presbyterian-affiliated settlement house, in one of Chicago's Latino communities.
In 2003, Merri was awarded the Professional Grantor Award from the Chicago chapter of the Association of Fund Raising Professionals and is a frequent speaker on family giving and the status of philanthropy in the United States.
Merri holds degrees in Latin American Studies and Spanish from Newcomb College of Tulane University in New Orleans and a graduate degree in Ibero-American Studies from the University of Wisconsin, Madison.
Gingold, Faye
Congregational Services Coordinator & Director of Public Policy, United Synagogue of Conservative Judaism
Jacobs, Dinah
Dinah Jacobs is the founder and Academic Director of Kellogg's Management Education for Jewish Leaders (KJL) has been created to enable rabbis and other Jewish leaders, across the Jewish spectrum, to acquire and apply these skills to their day-to-day functioning as well as to better achieve their long-term goals. The program is instructed by senior faculty at the renowned Kellogg School of Management at Northwestern University. Dinah Jacobs returned from a retirement dedicated to Jewish learning after a 25-year global career in the senior management of Citibank to lead KJL.
Jacobs, Jerry
Jerold L. ("Jerry") Jacobs has been active in the Northern Virginia Jewish community for 40 years on the local, state, and regional levels.Jerry is a Past President of Congregation Etz Hayim ("CEH") in Arlington, and is an active lifetime member of its Board of Directors on which he has served since 1969.In addition, he is a past President of CEH's Men's Club, was a Vice President of the Seaboard Region of the United Synagogue of Conservative Judaism ("USCJ") in the 1970's and was President of the Seaboard Region in 2002-06. Jerry is now International Secretary of USCJ, chair of the Personnel Committee.Finally, Jerry regularly chants Shabbat, Yom Tov, and High Holiday Services at CEH and is an occasional Torah reader and Bar/Bat Mitzvah tutor.
In the wider Jewish community, Jerry served four years as Vice President – Finance of the Chesapeake Bay Region of B'nai B'rith and is perennial President of Benjamin N. Cardozo Lodge of B'nai B'rith.He has also served as President of the National Capital Chapter of American Jewish Congress and as an elected member of the Executive Board of the Jewish Community Council of Greater Washington.
Jerry is a product of the Conservative Movement.He attended afternoon Hebrew School and evening Hebrew High School while growing up on Long Island and was President of his local USY chapter, a member of the 1961 USY Israel Pilgrimage, and a national officer of Atid, the original college-age organization of the United Synagogue.In addition, Jerry attended summer courses in Talmud and Chumash at the Jewish Theological Seminary for two years while he was in college.
In his professional life, Jerry is a Partner in the communications law firm of Cohn and Marks LLP in Washington, D.C.Prior to entering private practice in 1987, Jerry served for 19 years at the Federal Communications Commission, including seven years as the senior judge on the FCC's Review Board, an appellate tribunal.
Jerry was born in New York City in 1943 and received degrees from Amherst College and Harvard Law School.His wife Laura is a physics and chemistry teacher at the Charles E. Smith Jewish Day School of Greater Washington.They have three grown children, Michael, Benjamin, and Shira, and reside in Rockville, Maryland.
Kobell, Gerald
Mr. Kobell received his B.S. degree in 1963 from The Wharton School, University of Pennsylvania; his law degree from the same University; and his LLM degree in labor law from New York University in 1967.He joined the legal staff of the NLRB in Newark, New Jersey in July 1967.Mr. Kobell rose in the ranks to Supervisory Attorney in Newark in 1972, and to Deputy Assistant General Counsel in Washington in 1974.He was promoted to Assistant General Counsel two years later and served in that capacity until April 1982, when he was appointed Regional Director of the Pittsburgh Regional Office.The Pittsburgh Regional Office, directed by Mr. Kobell for the last 25 years, is responsible for all National Labor Relations Board case handling activities in Western Pennsylvania and Central Pennsylvania, and in 26 counties in West Virginia.
Mr. Kobell is a member of the Bar of Pennsylvania, New Jersey and New York, and was admitted in 1971 to practice before the United States Supreme Court.Mr. Kobell is also an active member of the Allegheny County Bar Association and previously served as chairman of its labor law section.He is also a member of the American Bar Association and its labor law section, as well as the Western Pennsylvania chapter of the Industrial Relations Research Association, of which he served as president in 1990.He was also president of the Western Pennsylvania Chapter of the Federal Bar Association, and he currently serves as chairman of its Advisory Board.
In 1998, Mr. Kobell was named Lawyer of the Year by the Western Pennsylvania Chapter of the Federal Bar Association. Mr. Kobell serves as an Adjunct Professor of Law at the University of Pittsburgh School of Law.
Mann, Jeremy
Jeremy Mann is a Manager in the Technology practice at Deloitte consulting. Jeremy has provided Management and Technology consulting services to many of the largest financial institutions in the world. Jeremy is also a committed Jew who is an alumni of Solomon Schechter, Ramah and USY.
Matsa, David
David Matsa is an Assistant Professor of Finance. Professor Matsa conducts research in the areas of corporate finance and industrial organization, focusing on connections between business and financial strategy. His recent research examines optimal corporate capital structure determination, concentrating on the role of strategic motivations and the impact on business investments. Professor Matsa received his Ph.D. in Economics from the Massachusetts Institute of Technology. Prior to graduate study, he worked as a consultant at McKinsey & Company.
Meyers-Thompson, Jackie
Jackie Meyers-Thompson is managing partner of Coppock-Meyers Public Relations/JD Thompson Communications Inc. Coppock-Meyers Public Relations/For Your Information Communications (CM/FYI) specialize in public relations, promotions and special events in the sports, hospitality and entertainment industries, tying in both private and public enterprise in the creation and coordination of programming. Through our individual and collective backgrounds, we have coordinated the openings of over 100 facilities including restaurants, companies and productions. In addition, Coppock-Meyers Public Relations/For Your Information Communications has created and produced a multitude of special events for various clienteles, coordinating all aspects from planning and development to fulfillment, scheduling and the involvement of sponsorship and philanthropic tie ins.
Muchin, Arthur B.
Mr. Muchin graduated from the University of Wisconsin Law School. He accepted a position with the National Labor Relations Board in the Chicago Region in 1967. While at the NLRB, Mr. Muchin was assigned to a special group of attorneys who were in charge of resolving strikes, unlawful picketing, and jurisdictional disputes. In 1970, he accepted an associate position with the predecessor firm to Laner, Muchin, Dombrow, Becker, Levin and Tominberg, Ltd.; in 1974, he became a partner; and in 1979 he became a senior-named partner. Mr. Muchin has been counsel to publicly and privately owned corporations throughout the United States including such diverse employers as the Chicago White Sox American League Baseball Team, the Chicago Bulls National Basketball team, the Chicago Blackhawks Hockey Team, the United Center, the Chicago Housing Authority, municipalities, banks, law firms, manufacturing companies, and employer associations. He has lectured to the American Management Association, banking associations, and various personnel groups. Mr. Muchin has been named one of the Leading Lawyers in Illinois in the area of labor and employment law based on a statewide survey of lawyers. Leading Lawyers comprise less than 5% of all lawyers in the state. Mr. Muchin also has been named as one of Illinois' "Super Lawyers" in labor and employment law.
Mr. Muchin has been admitted to practice before the United States Supreme Court, the United States Courts of Appeals for the District of Columbia, Fourth, Seventh and Ninth Circuits, the United States District Court for the Northern District of Illinois, the Trial Bar of the Northern District of Illinois, the Illinois Supreme Court, and the Wisconsin Supreme Court.
Mr. Muchin is a member of the Chicago Bar Association where he has served on the Labor Law Committee. Mr. Muchin attended the University of Wisconsin where he received a Juris Doctor degree in 1967 and a Bachelor of Science degree in 1965.
Mr. Muchin was born in Manitowoc, Wisconsin in 1943. He and his wife reside in Highland Park.Mr. Muchin is active in numerous community and religious endeavors. He has served on the Human Relations Commission for the City of Highland Park; he has been Vice President and Member of the Executive Board of the Chicago Chapter of the American Jewish Committee; he has been a member of the Little City Action Committee; Mr. Muchin has been Vice President of B'nai Torah Temple in Highland Park, Illinois; and he has been President of the Birchwood Club.
Muchin, Suzanne
Suzanne Muchin is the Principal of ROI* Ventures, LLC. Suzanne founded ROI in order to explore her passion for bringing life to ideas with a "double bottom line" goal of social change as well as financial profitability. Her 16-plus years in the world of non-profits and social entrepreneurship provide a rock-solid foundation of experience that translates into innovative solutions grounded in reality and fueled by vision.
Prior to launching ROI Ventures, Suzanne was CEO of Civitas, a non-profit communication group that translates early childhood research into understandable language and formats. Under Suzanne's leadership, Civitas forged a partnership with United Way of America to launch Born Learning, a $90 million public awareness campaign. Prior to Civitas, Suzanne was national program director for Teach For America, after having been a junior high school Spanish teacher in the South Bronx as a TFA charter corps member.
Suzanne, a graduate of Tufts University, is a member of the Wexner Heritage Foundation, chair of the Board of Advisors of the Chicago Children's Museum, and serves on the board of directors of Mazon, the Visiting Committee for the University of Chicago School of Social Administration, the Chicago Children's Museum, and AIPAC's advisor to Congressman Bobby Rush. Suzanne has run five marathons to raise funds for the American Liver Foundation. She lives in Chicago with her husband David, and their five children.
Perry, Bob
Education:
BASUNY at Binghamton
MSMichigan State University(Mathematical Statistics)
PhDRutgers University(Applied Statistics)
1.Work Experience (Before 3M)
a.Procter & Gamble Co. (13+ years)
i.Worked in R&D and Personal Care Product Development Div., teaching DOE and consulting with engineers and scientists on product/process improvements, quality issues, safety/toxicity concerns, and consumer research studies.
b.McDonnell-Douglas Corp. (6+ years)
i.For first three years, worked in the Electronics Company, providing help in quality issues, and projects related to management issues (e.g., concerns about contracts bid but not won)
ii.For next 3 years, worked in the Aircraft company as a manager in the quality organization
c.Pillsbury Company (9 years)
i.Worked in R&D/Product Development
1.Provided all statistical training (DOE, SPC) to the r&d community
2.Worked with product developers on consumer research designs, studies, data analysis and interpretations
3.Worked with some of the "dough" plants on quality issues/improvements
2.Experience at 3M:
a.Six Sigma Coaching/Teaching experience:
i.Started August 2000, in the Stat Consulting Group
ii.Was a Six Sigma (DMAIC) coach from 2001-2003, with responsibility for the Corporate Services (BBs and MBBs)
iii.From 2003-2006, Six Sigma (DFSS) coach for SS&PS and for APAC.Did much DFSS training over in APAC countries.
iv.From 2007 to the present, DMAIC and DFSS coach for COB.
b.Special skills/project experience:
i.Survey/questionairre design and analysis
ii.Marketing research tools, especially conjoint studies and quantitative segmentation.
Ramsey, Jane
Through Jane Ramsey's 29 years as executive director, Jewish Council on Urban Affairs (JCUA) has become one of Chicago's most active and important social justice organizations. Jane is a principal organizer of coalitions that bring together diverse groups to address common concerns, including homelessness and community displacement; community reinvestment; police conduct; unemployment; racism and anti-Semitism. Her pursuit of a better Chicago, her extraordinary commitment to social change, and the visionary steps she has taken to promote the intersection of Judaic principles and justice in action have enabled JCUA to become a powerful leader in our community.
Jane is a longtime community activist with a strong commitment to social and economic justice and has been at the forefront of many critical issues affecting the city. In addition, She has inspired others as a lecturer and field instructor for the University of Chicago, School of Social Service Administration, where she taught "Organizing Communities and Coalitions for Social Change."
JCUA is not the only beneficiary of Jane's passion for social and economic justice. In 1986, she took a leave of absence from JCUA when Mayor Harold Washington appointed her his director of community relations. In that capacity she advised on a range of issues affecting Chicago's diverse neighborhoods. Jane is also co-chair of the Justice Coalition of Greater Chicago, and has served on numerous boards and commissions such as the Chicago Coalition to Protect Public Housing, Chicago Rehab Network, Public Welfare Coalition, the Commission on Social Action of the Union of American Hebrew Congregations (now the Union for Reform Judaism) and Women in Charge.
Reisner, Avram Israel
Rabbi Avram Israel Reisner is the rabbi of Congregation Chevrei Tzedek in Baltimore, MD and has recently held appointments as an Adjunct Assistant Professor at Baltimore Hebrew University, teaching in its Meah adult education program, and Assistant Professor.part time, at the University of Maryland, Baltimore Campus (UMBC). He has earned a PhD in Talmud and Rabbinics from the Jewish Theological Seminary and an MA in Bioethics from the University of Pennsylvania. He is a member of longstanding on the Conservative Movement's Committee of Jewish Law and Standards where he sits on the subcommittee on biomedical ethics. In this area, he is best known for responsa on end-of-life care and on the kashrut of genetically modified foods. More recent responsa deal with mikveh and with the status of homosexual behavior in Jewish law. He is currently associated with the Magen Tzedek Project of the Rabbinical Assembly and the United Synagogue of Conservative Judaism and serves on an Institutional Review Board for Lifebridge Health, considering aspects of human subjects research in the context of Sinai Hospital in Baltimore. Rabbi Reisneris a member of the Society of Jewish Ethics and the Academic Coalition for Jewish Bioethics. He served on the committee which brought out the new Conservative Movement Sabbath and Festival prayerbook Sim Shalom in 1998 and as senior editor of the weekday companion volume published in 2003.
Regenstein, Joe M.
Dr. Regenstein is a Professor of Food Science in the Institute of Food Science at Cornell, and an Adjunct Professor in the Department of Population Medicine and Diagnostic Sciences in the Vet School. Both his BA in Chemistry and his MS in Dairy Chemistry are from Cornell and his Ph.D. in Biophysics from Brandeis University. He spent a sabbatical year as the Institute of Food Technologist's (IFT) first Congressional Science Fellow working for Senator D'Amato's office. With his wife Carrie, he wrote "Food Protein Chemistry, An Introduction for Food Scientists" and "An Introduction to Fish Technology." In 2003 he received the College of Agriculture and Life Science's award for Efforts to Promote Multicultural Diversity. Dr. Regenstein leads the Cornell Kosher and Halal Food Initiative, which serves both the kosher and halal food sectors. In 2003, he was the keynote speaker at the 5th International Halal Food Conference in Chicago and the IFT Aquatic Food Products Division's (AFPD) Lecturer. Dr. Regenstein is an IFT Fellow and a Guest Fellow of the New Zealand Institute of Food Science and Technology. He is the co-founder with Dr. Chaudry (Islamic Food and Nutrition Council of America) and the newsletter editor for IFT's Religious and Ethnic Foods Division along with the Aquatic Food Products Division Newsletter (26 years). He received the Elizabeth Stier Humanitarian Award from IFT in 2000. Dr. Regenstein is a member of the Food Marketing Institute (FMI) and the National Council of Chain Restaurants' Animal Welfare Committee. He is a member of the Cornell Hillel Board of Trustees and a former President of Temple Beth-El the only Conservative Synagogue in Ithaca, NY.
Rosenthal, Vic
A founding organizing committee member and past board president of JCA, Vic also was executive director of the Minnesota Senior Federation for nine years. Vic has been a community organizer for more than 20 years—most of that time working on behalf of affordable and accessible healthcare and the concerns of senior citizens. He is the recipient of a Bush Leadership Fellowship, which he used as a time to study Jewish history and literature and to become more involved with Jewish Community Action. Vic earned his master of public administration at Rutgers University and his undergraduate degree at the State University of New York – Binghamton. Vic is co-chair of the social action committee and member of the board of trustees of Temple of Aaron (Conservative). Vic is also on the board of Transit for Livable Communities.
Rubenfeld, Kimberly Miller
Kimberly Miller Rubenfeld was a manager with Rabobank International's Media and Telecommunications finance department from 1999 to 2008, where she was responsible for developing the group's billion dollar loan portfolio.Ms. Rubenfeld's clients included leading companies in the radio and television broadcast, cable, wireless telephony, communications towers and publishing industries throughout North America.Prior to joining Rabobank in 1999, Ms. Rubenfeld worked at Mercantile Bancorp in its Structured Finance and Media and Communications groups.
Ms. Rubenfeld earned her MBA from the Kellogg School of Management in 2004, where she received the Dean's Service Award in recognition of her contributions to the Kellogg community.She earned her bachelors degree in economics and international studies from Northwestern University in 1996, where she received the May Court Award for outstanding leadership as well as recognition for her thesis on sustainable development initiatives in Brazil's most biodiverse regions.In 2004, Ms. Rubenfeld was appointed to Northwestern University's Council of One Hundred, a mentoring organization composed of 100 Northwestern alumnae proven to be leaders in their fields.She also serves on the Northwestern Alumni Association's Board of Directors, currently as co-chair the Students Committee, as well as the Northwestern Hillel Board of Directors.Previously, Ms. Rubenfeld chaired her class's fifth and tenth reunions.
Ms. Rubenfeld has competed in over a dozen triathlons, run the Chicago marathon, biked from Fairbanks to Anchorage, Alaska to benefit AIDS research, and has been an ACE certified group fitness instructor teaching classes including kickboxing, Spinning and step aerobics.Ms. Rubenfeld resides in Chicago with her husband, Dr. Ari Rubenfeld, a head and neck surgeon at the University of Illinois at Chicago.Kim and Ari are the proud parents of Aviva (9 months old).
Rudnick, Melissa
Melissa joined JCA's staff in December 2006 as a community organizer, after serving on JCA's Board of Directors for the past two years. Melissa has over five years of professional organizing experience, including work with the AFL-CIO, HOME Line, and Grassroots Solutions. Melissa grew up in Minneapolis, graduated from South High School and received a bachelor's degree from the University of California at Santa Cruz.
Rosenstein, Susan
Susan Rosenstein established Susan Rosenstein Executive Search Limited in 1986,a retained search firm focusing on the recruitment of middle to senior level executives in the functional areas of marketing, marketing research and marketing communications.
Her prior experience includes marketing positions at Sara Lee Bakery and Beatrice US Foods.Prior to her MBA, she spent eight years in management positions at the Federal Environmental Protection Agency and Department of Labor.
Susan is a Board member of Dean Jain's Kellogg Alumni Advisory Board, Trustee for Spertus Institute of Jewish Studies and Board member for Second Chance Cancer Research at Rush Medical Center.She received a B.S., Business, Indiana University in 1971 and an MBA from the Kellogg School of Management, Northwestern University in 1979.
Sandlow, Irene Lehrer
Irene is the Jewish Council on Urban Affair's Director for Outreach and Education and a strong believer that the Jewish community can and should a play major role in fighting the social ills of our society. In addition to managing the outreach and education department, she coordinates the Jewish-Muslim Community-Building Initiative, which brings the Jewish and Muslim community together around cultural and educational programming and social justice organizing.
Previously, Irene worked at the UJA-Federation of New York, organizing the Alma Tikkun, an all-night celebration on Shavuot involving more than 3,000 people. Irene also managed retreats and meetings for the executive staff of UJA-Federation's network of agencies. She has experience in Jewish education development, interning at AJWS, developing exhibits at the Museum of Jewish Heritage-A Living Memorial to the Holocaust, and creating Jewish curricula on varied Jewish and social justice topics. She is passionate about Jewish text study, including Bible, Talmud, Jewish Philosophy and Jewish Law. Irene grew up in Belgium and speaks French, Dutch, and Hebrew. Irene holds a master's degree in nonprofit management from Milano The New School for Management and Urban Policy and a bachelor's in International Relations and French Literature from Brandeis University.
Savin, Amy
Amy is an expert at delivering powerful marketing innovation ideas that accelerate profitable growth—ideas for complete new product categories, repositioning tired brands, creating offshoots of existing businesses and developing packaging, advertising and promotional campaigns.
Amy has spent over twenty years experience creating successful marketing strategies and plans. Her understanding of consumers and in-depth knowledge of how companies operate help her develop insightful and achievable recommendations.
Amy has an MBA from Harvard Business School and a BA from Yale College. She is an active member and co-chair of the Chicago Chapter of the Qualitative Research Consultants Association (QRCA), the global industry association that sets standards and best practices for the industry. Amy is a certified RIVA QRC and has received advanced training in online research techniques.
Schonfeld, Rabbi Julie
Rabbi Julie Schonfeld is the incoming Executive Vice President of the Rabbinical Assembly (RA), the worldwide membership association for Conservative/Masorti Rabbis. From 2001 until the present, she served as Director of Rabbinic Development for the RA. In this capacity, Rabbi Schonfeld oversaw many initiatives pertaining to the professional development, support, and advanced training of rabbis, as well as matters of greater interest to the Conservative Movement. From 1996- 2001, Rabbi Schonfeld served as the Rabbi of the Society for the Advancement of Judaism, an historic congregation on the Upper West Side of Manhattan. She received her BA with honors from Yale University and her Masters Degree and Rabbinic Ordination from the Jewish Theological Seminary of America.
Siegel, Rabbi Michael
A graduate of Hiram College, Rabbi Siegel was ordained in 1982 by the Jewish Theological Seminary of America where he received his Master of Hebrew Letters. Rabbi Siegel came to Anshe Emet in 1982 as Assistant Rabbi and was named Senior Rabbi in 1990.
Rabbi Siegel is a dedicated leader in the Jewish community both locally and nationally. He serves on the Executive Council of the Rabbinical Assembly of America, the Jewish Theological Seminary's Chancellor's Rabbinic Cabinet and the Executive Board of Mazon: A Jewish Resource to Hunger. Rabbi Siegel is also a board member of Jewish United Fund of Metropolitan Chicago and a past President of the Chicago Board of Rabbis. In the past year, Rabbi Siegel has been appointed as the national Co-Chair of the Magen Tzedek Commission. He also takes an active role in the Florence G. Heller Jewish Community Center and is active with the Rabbinic Division of AIPAC.
As our Senior Rabbi, Michael Siegel is committed to the development of an open, caring and spiritual community.He seeks to further the historic role that Anshe Emet has played in Chicago and on the national Jewish scene
Silk, Steven
Steve Silk is a results-oriented leader who has orchestrated a turnaround for Chef Solutions, Inc., which includes the Orval Kent Foods division.Having purchased the company, with $600 million revenues, with Questor Partners in 2004, he is responsible for guiding all operating activities, including financial results, strategic vision, brand building and organizational development. During his tenure, he has been accountable for operations in the U.S., Canada and Mexico with over 2,000 employees.
Prior to joining Chef, Steve was President of ConAgra's Refrigerated Foods Group.He tripled profitability on the $1.5 billion business, and was responsible for 10 plants, 3,000 employees, and branded products from Hebrew National, Butterball and Healthy Choice, among others.He joined ConAgra in 1996 as President of Hebrew National, a $200 million independent operating company.Steve restructured the complex and diverse operation to focus on the profitable Hebrew National brand, and under his direction more than doubled sales twice while realizing substantial profit gains.He was awarded the corporation's Kennedy Marketing Excellence Award in 2001.
From 1990-1996, Steve was President of the Estee Corporation, a $40 million specialty manufacturer of medically directed foods.At this post, he developed the strategic vision, which included the development of alliances with the American Diabetes Association, a medical advisory board, and product sub-lines to address specific medical conditions.He sold the company to the Hain Food Group.
As President and Chief Operating Officer of the United Weight Control Corporation (1988 – 1990), Steve led the $10 million hospital-based weight management program by focusing on the development of a medically directed niche in the weight control market.He secured agreements with major university medical centers to endorse the programs, including Harvard and Columbia.
From 1983 – 1988, Steve Silk held the position of Vice President, Marketing, Sales and Distribution at Lea & Perrins, Inc.He maintained responsibility for all strategic planning and business building. During his tenure at Lea & Perrins, he helped double the company and regained category leadership for the first time in 20 years.Steve was named Adweek's "Marketer of the Year" in 1988.
Steve's first brand management responsibility began in 1978 at the General Foods Corporation (now Kraft). He increased sales and profits for brands such as Jell-O, Stove Top, and Cool Whip.He began his career as a Certified Public Accountant in 1974 at Arthur Young & Company.
Steve has been a director at Beth Am Temple in New York where he led an effort to rebuild the synagogue.He is also a director for Business Leaders for Sensible Priorities (along with Ben Cohen of Ben & Jerry's) whose goal is to encourage increased government support of education at the expense of military spending.
Steve Silk holds an MBA with honors from the Harvard Graduate School of Business Administration, Boston, Massachusetts.His BBA from Pace University, New York, New York, was attained summa cum laude in 1974 with majors in Public Accounting and English.He is married to Linda Weil, an optometrist, and has three children – Merissa (26), Alex (22) and Gabriel (3).
Tresser, Merle
Merle Tresser is an executive recruiter at Susan Rosenstein Executive Search Limited, which specializes in the recruitment of senior level executives in all areas of marketing, and business communications.Her background includes both these areas.
Merle began her career in consumer package goods marketing in brand management at the Sara Lee Bakery.In almost 10 years at Alberto Culver, she worked in new product development, led the VO5 brand business, and as Director of Marketing of the Professional Hair Care Division launched TRESemmé into the retail marketplace. At Scentex, Inc., a manufacturer of home fragrance products, she was Vice President of Marketing.She has also worked in consumer package goods consulting and was a partner in an educational marketing firm.
Before she began her marketing career, Merle worked in corporate communications. She joined McGraw Edison as it was about to purchase Studebaker Worthington, another large industrial company, and worked on the team that integrated that purchase into the restructured entity. At Blue Cross and Blue Shield of Illinois, she instituted and ran the internal communications department.
She holds an MBA from the University of Chicago, an MA in English Literature and Education from the University of Massachusetts and a BA in Liberal Arts from the University of Illinois.
Merle has been a board member of the University of Chicago Women's Business Group, is the President of the board of her condominium association and works with the Chicago Arts and Business Council of Chicago.
Weissbluth, Elliot
Wind, Marilyn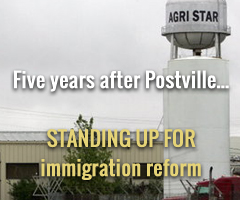 Latest News
Make a Gift Today
By making a donation, you can make a difference in the lives of people, animals and the Earth. Learn how.