Congregation Involvement
Magen Tzedek is a joint project of the Rabbinical Assembly and the United Synagogue of Conservative Judaism.  Seed funding is provided by the Nathan Cummings Foundation.
Materials are available for those houses of worship that wish to endorse the Magen Tzedek program and make concrete changes within their own community. To find out how your organization might get involved in this important and exciting effort, please write to info@magentzedek.org.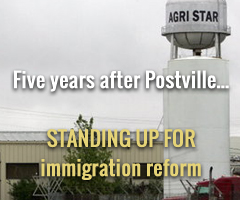 Latest News
Make a Gift Today
By making a donation, you can make a difference in the lives of people, animals and the Earth. Learn how.